"We've had the most amazing day!"
Deputy Principal, Ms H Foulger and Year 8 Leonora, joined Nottingham community members at the wedding of HRH Prince Harry and Ms Meghan Markle
On Saturday 19th May, HRH Prince Harry married Ms Meghan Markle and Ms Foulger and Leonora were invited!
Through the work of the Royal Foundation Harry and Meghan have a connection with Nottingham Academy, over the past 18 months they have visited the school to see first hand the impact of the projects the Royal Foundation supports, Epic and Full Effect.
Ms Foulger said they had "The most amazing day". Once in the grounds of Windsor Castle other community guests called out 'Leonora'. They had seen her on the Channel 5 news the previous day! They were taken to their vantage point, in the area closest to the chapel guest entrance. They saw close up, celebrities arriving including George Clooney and David and Victoria Beckham. Finally they saw Prince Harry and best man Prince William arrive in their military regalia, a quick photo of the two and then the crowd were poised for the arrival of the bridal car.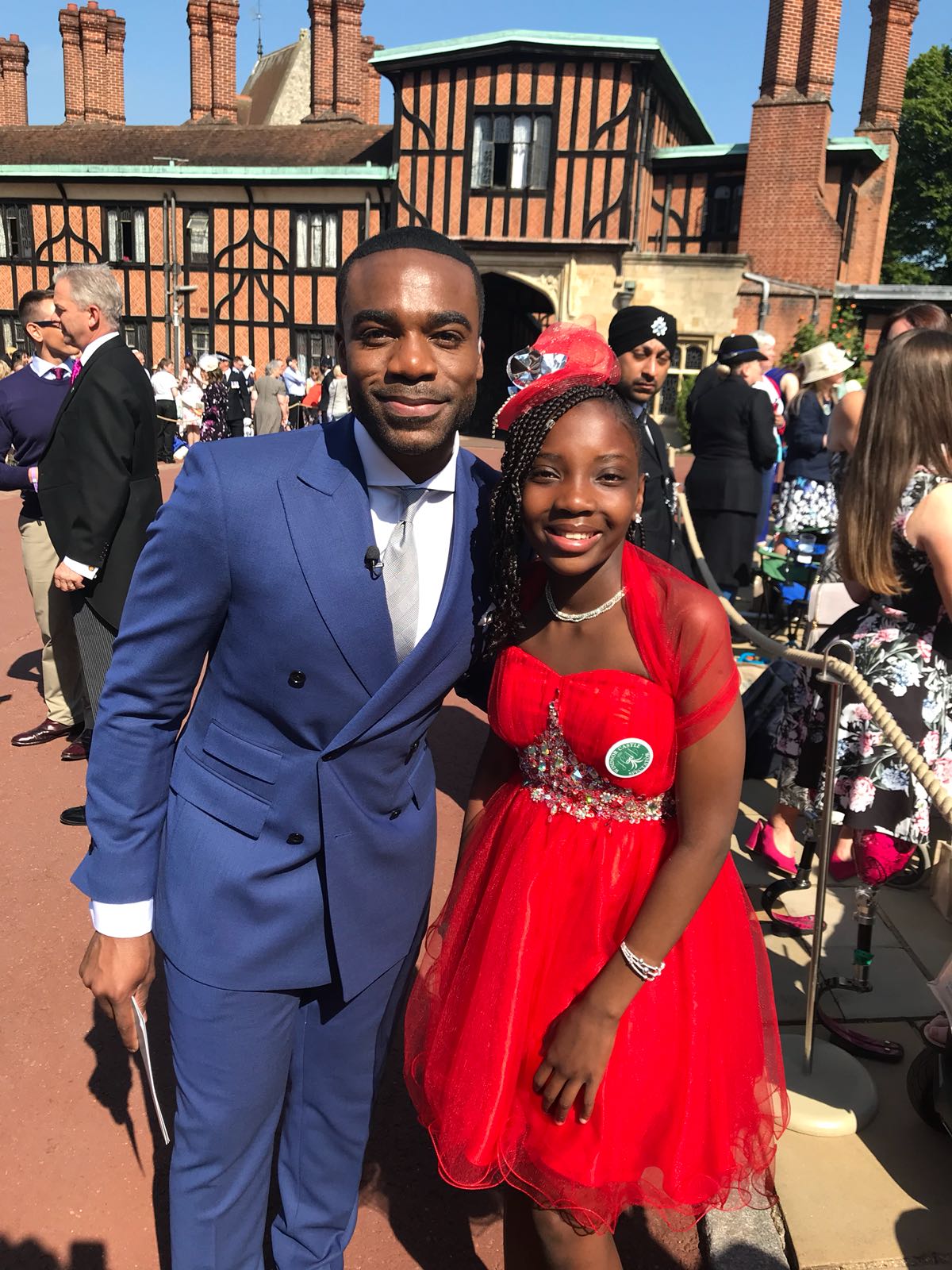 BBC breakfast's Ore Oduba interviewed Ms Foulger and Leonora before the ceremony started commenting that they had the "best hats in the crowd."
As the ceremony took place, speakers provided audio for the crowds outside, playing the music and the vows from inside the chapel while they enjoyed picnics and a short rest from the worlds media, who were interviewing many of the guests.
As the newly married couple began their carriage procession in the grounds of the castle, Meghan spotted our Nottingham Academy ambassadors, smiled and waved. Leonora said "my highlight of the day was when Meghan waved at me, I will remember that forever."
Nottingham Academy is exceptionally proud of Ms Foulger and Leonora, through the week of press activity and the magical day they have been wonderful ambassadors for the Academy.