Barcelona Trip 2018
In July, pupils from Ransom Road Campus took a languages and history trip to Spain, visiting Barcelona, Lloret De Mar and Girona, read some of the pupils experiences here.
Barcelona 2018 by Max, Year 10
We took a long but fun journey there which took 23 hours; we travelled by coach down through France and across into Spain. We travelled through Paris and saw the Eiffel Tower at night which was amazing! We got on a ferry and that was a new experience for a lot of people that went on the trip including me.
The ferry trip was not very long, we just sat and had a laugh played some childish games like 'eye-spy'. On the deck there was a choir singing which created a great atmosphere.
The first day we got there we took our bags up to the rooms. Then we went down to the pool and relaxed for a while until we had dinner and then went to the beach. The beach was great as we all played volleyball or simply chatted.
Day 2 we went to Barcelona football ground and then went to Las Ramblas to have an hour to ourselves we also went to a really big cathedral which had a lot of cool design on it. We then went back to the hotel had dinner and went to the beach which kind of become an every night thing throughout the week to play volley ball, rounders or enjoy the views.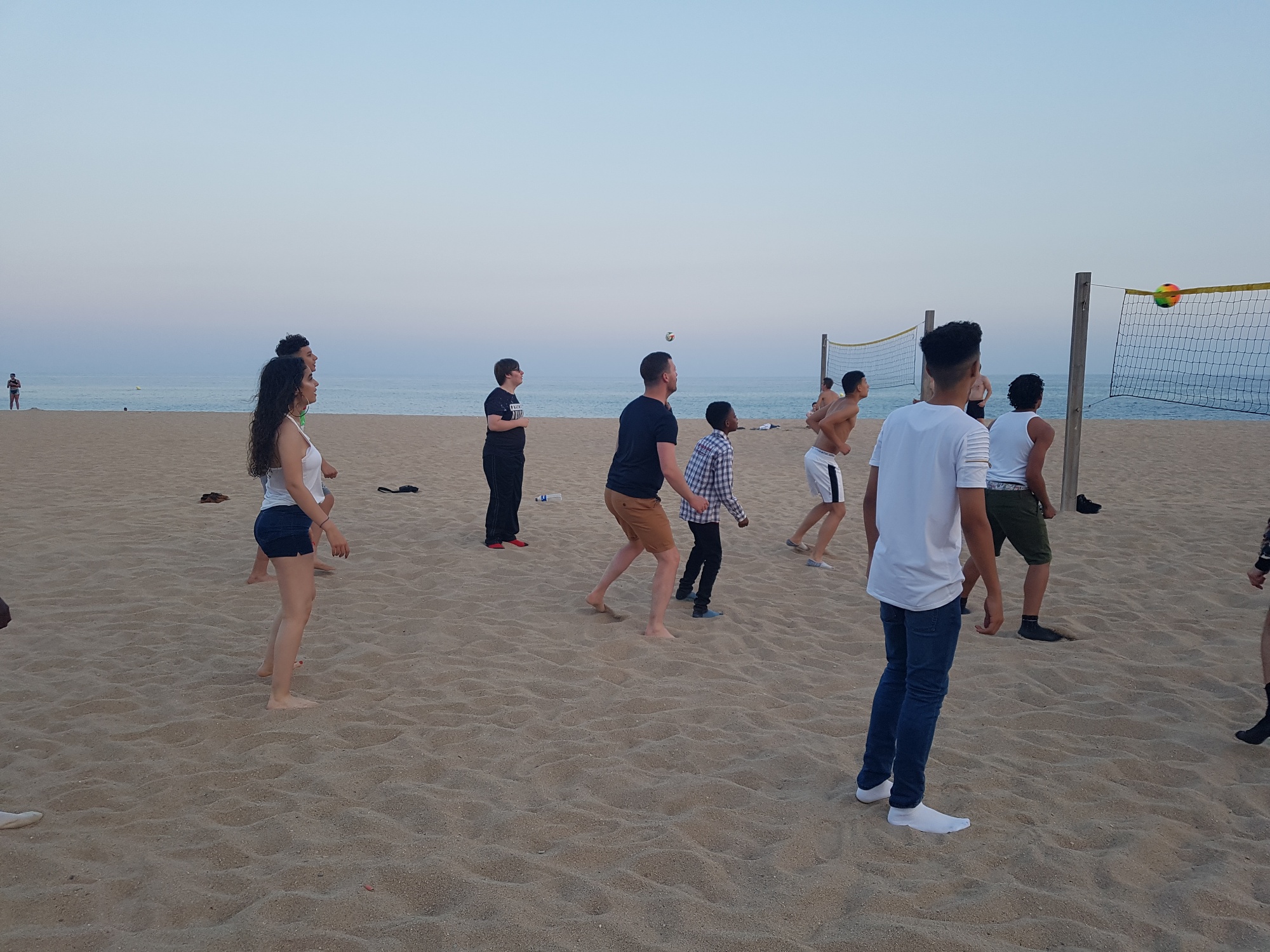 Day 3 we went on a 2 hour coach journey to Port Aventura a theme park in Tarragona which was fun and scary for some. Queueing for the rides took a very long time but it was worth it. Some of us also went next door to Ferrari Land to go on a really big drop ride.
Day 4 we went on an historical trip to Girona, we also got free time to go shopping and explore. Later we went to Lloret de Mar and most people swam in the sun which was great fun. Even though most people got hit by the waves and ended up on the beach!
Day 5 came home and collapsed in a heap ready to sleep!
Barcelona 2018 by Emilia, Year 9
On Tuesday 3 of July we all had to be ready at an early time to prepare for the 40 minute drive we had to the Barcelona's football stadium (Camp Nou). As soon as we got there we got straight on with a tour of the stadium we were allowed to go look at the pitch and sit down like we were actually watching a match there, after that we had exclusive access to the changing rooms that the footballers use we were also allowed to see where they hold their press conferences.
After that we went to an area in Barcelona called Las Ramblas where we were allowed to go off on our own and explore the town.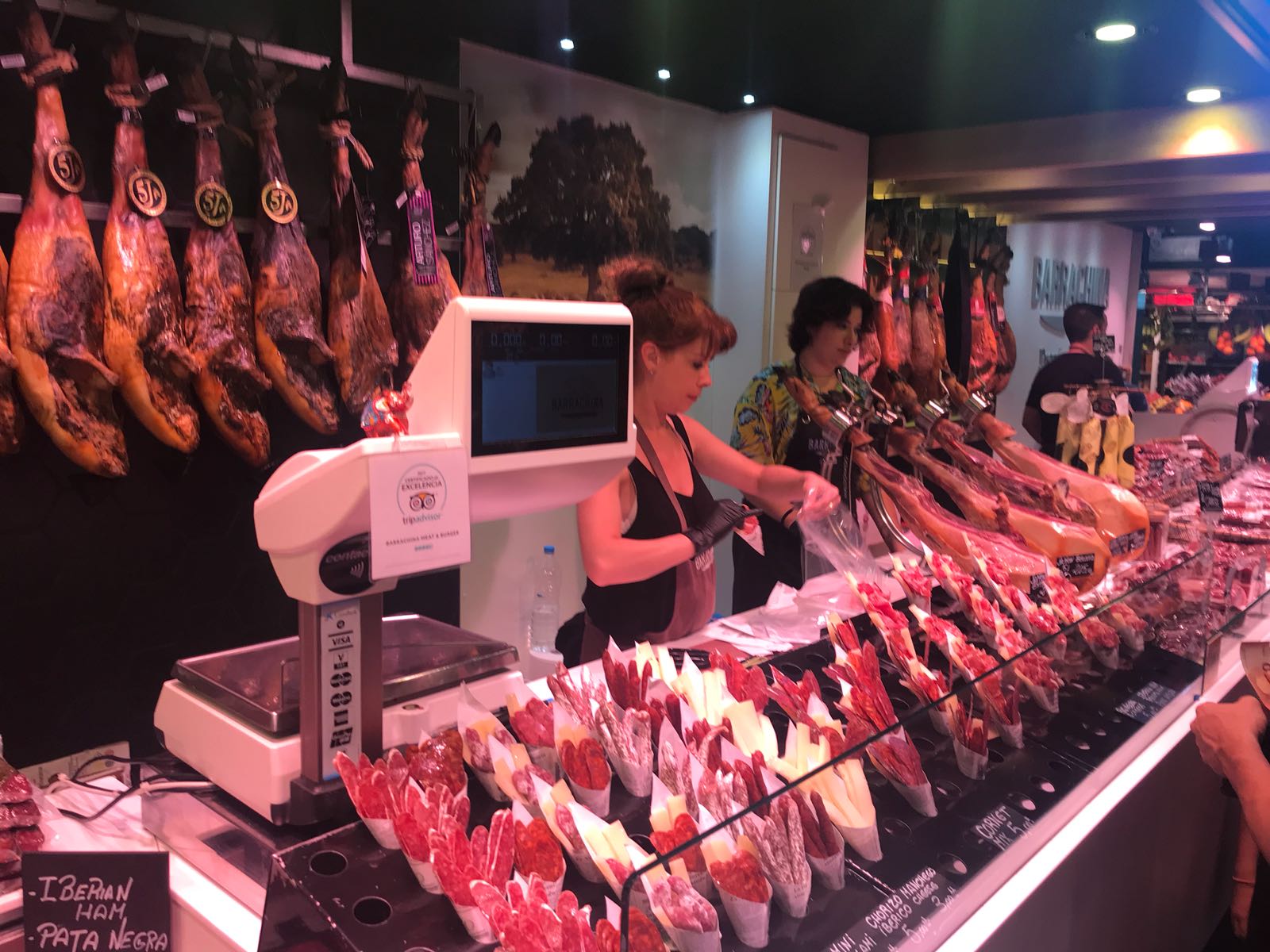 There were many places to go like the city centre or the shops or you could just sit down in the square where the fountains and gardens were. Then we all met up again and went back on the coach so we could go to Sagrada Familia which is a massive cathedral that is still being built till this day, we were put into two groups to explore the cathedral. The workers there gave us a set of headphones each so we could each have a private tour of the cathedral, we learned about the designs and the history of the cathedral which was really interesting. After we had finished at Sagrada Familia we travelled back to the hotel and went into the pool and finished our day with a relaxing walk to the beach.
Our Day Out to Girona by Zak, Year 9
On Thursday 5 July we woke up earlier than usual to leave for the 40 minute drive to Girona. We got to Girona and it was a very quiet place. Miss Grayfinch was our tour guide for the day. The small town is known for many things such as their churches, cathedrals and many more. After we got off the coach we walked to one of three popular bridges in the town. The most famous one is bright red and goes by the name of Pont de les Peixateries Velles and we used that as a meeting point after we had lunch. After that we visited Esgelisia de Sant Feliu church and it had many architectural styles however, we couldn't go inside because there was a funeral taking place. The teachers then let us go on our own to get some lunch and do shopping if we wanted to. We met up and got on the coach for a 20 minute drive to Lloret De Mar. The people that wanted to swim could and the people that didn't want to were allowed to go and explore around the area of Costa Brava. As this was our last full day we headed back to the hotel for one last swim in the hotel pool. After everyone had a shower and started packing up their clothes for the long drive back home.