The Wells Academy Library has a Halloween Makeover
The Wells Academy Library has had a spooky makeover for the Autumn Horror Reading Festival.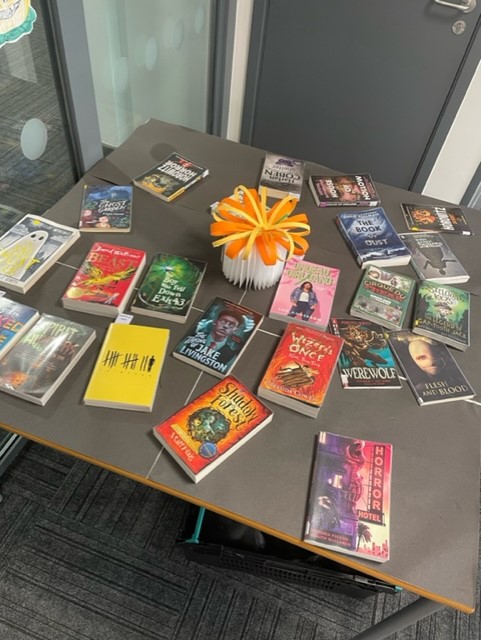 Librarian Ms Sales has decorated the Library ready for Halloween. We have a wide range of books specially curated for Halloween with a spooky theme, including The Beast of Buckingham Palace by David Walliams, The Taking of Jake Livingstone by Ryan Douglas, Horrowitz Horror a collection of short stories by Anthony Horrowitz.
Students have already gathered some ghostly selections to read during half term. We look forward to reading their book reviews when they return on Monday 31st October.