Careers Programme
A downloadable PDF is available for our Careers Programme in 2022-23 which outlines, in detail, what students in each year group at the Wells Academy will experience this academic year.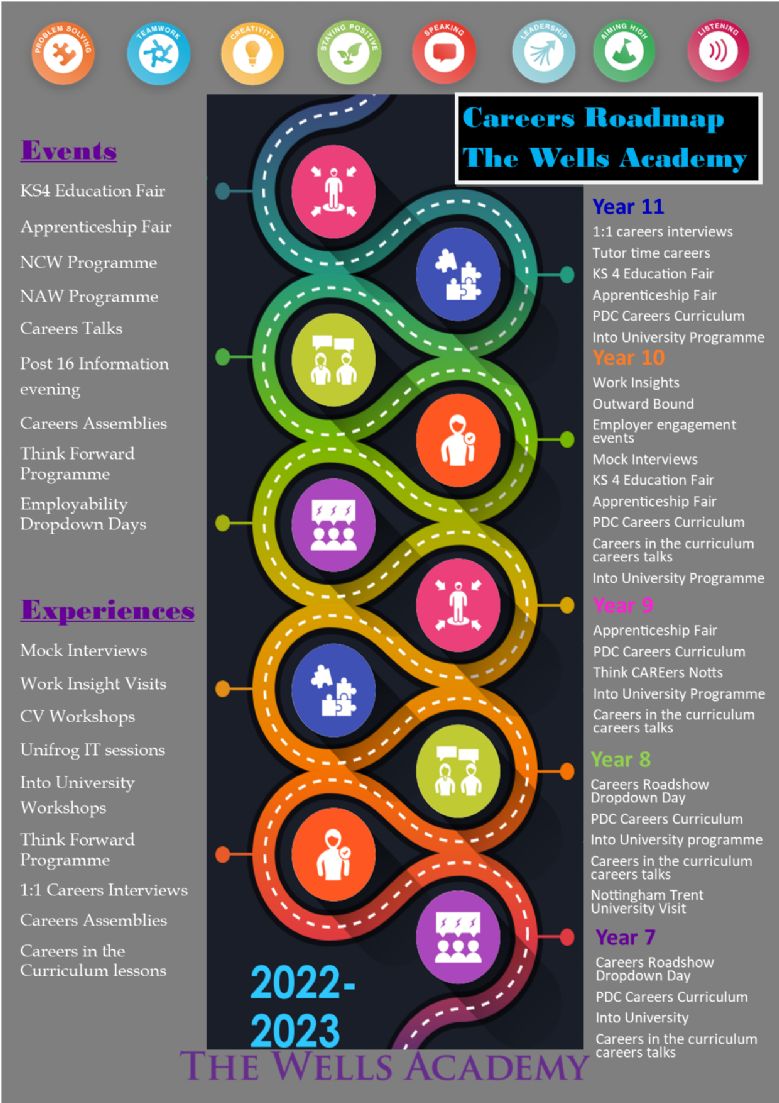 'The Wells Academy monitors the impact of its Careers Programme, Years 7-11, through close analysis of destination data, particularly with reference to the successful progression of key student cohorts. The careers input is dynamic and responds to changes in student needs as well as changes in the local Labour Markets and Further and Higher education provision. An annual Destinations Report is made for SLT and to Governing Bodies, while also being shared with colleagues. This is completed in October annually and in light of that the Careers Programme is refined. Student evaluation is conducted through questionnaires, on-line surveys and teacher and tutor discussions. Parents are also surveyed during parents evenings and after school event. Next review date July 2023.'
In July 2022 the academy was proud to be awarded the Bronze award for Skills Builder.
This award uses the Skills Builder framework to help embed the development of the 8 essential skills for employment and life.