First Story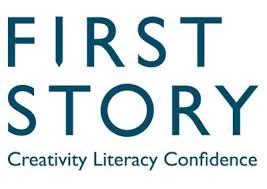 By Ms N Green - English Teacher
I was so excited to be part of First Story – a group of students who love to write. It is that. And so much more. First Story is like a portal into another world, where the quiet student who rarely speaks in class becomes this confident, outspoken creative, unafraid to share their thoughts, feelings and experiences. Where stunning lines of poetry and prose are created from bizarre word games. Where students feel safe to express themselves.
Established, published writers such as novelist Paula Rawsthorne and performance poet Mark Gwynne Jones, inspire us every week. Their unique styles are so refreshing after spending a day with the same teachers and their tips for great writing are invaluable. We also benefit from a shadow writer - a student from The University of Nottingham, who supports both the writer and the students. They provide an insight into university life that some of our students may not have, bringing a real sense of achievable aspiration.
In addition to this, we have visited Universities in Oxford and Hull for the Young Writers' Festival and we attend the Regional Writing Event at The University of Nottingham. During these visits, students participate in workshops, listen to readings by famous writers and even get up on stage to read their work to a huge room full of strangers. It is phenomenal.
At the end of each year, students host a launch night for their published anthology. This is an evening of pride and celebration. Family and friends join us for readings and refreshments and are often blown away by the quality of students' writing and their confidence in performing their words.
In addition to the anthology, First Story offer a free summer residential in a beautiful location for an intensive week of creative writing workshops and tutorials with experienced tutors. The students who have attended so far have had the most amazing experiences and I have already selected next year's candidate who is extremely excited.
Overall, I am so excited to be a part of this amazing group; promoting creativity, literacy and confidence. I have seen students shine in the power of their own words and voices.